Personal project:
"Zero Vacancy" 
Character turnaround sheets, expressions, and prop designs of Rhys and Theo, supernatural partners in crime from a personal project in the works of mine.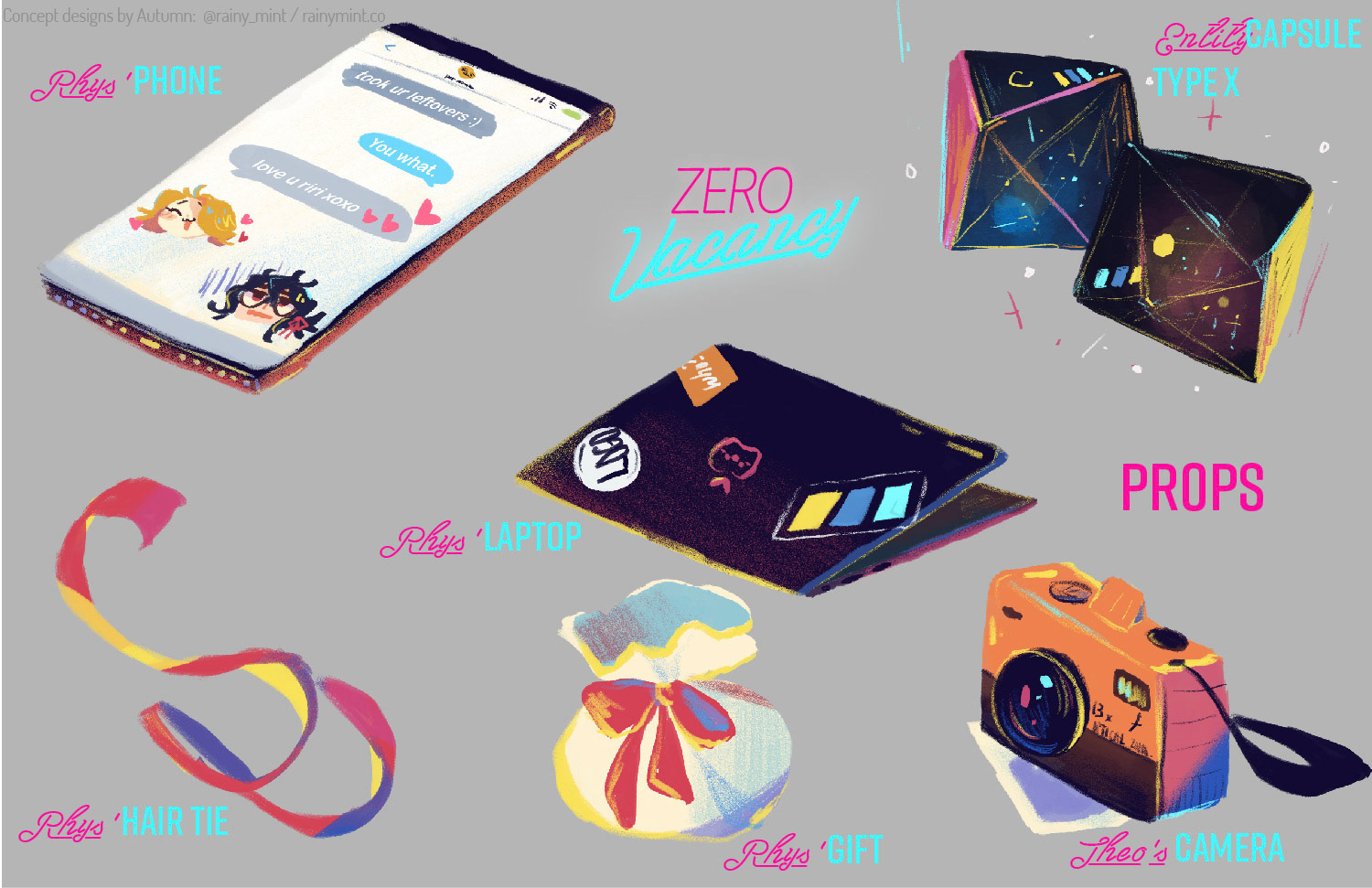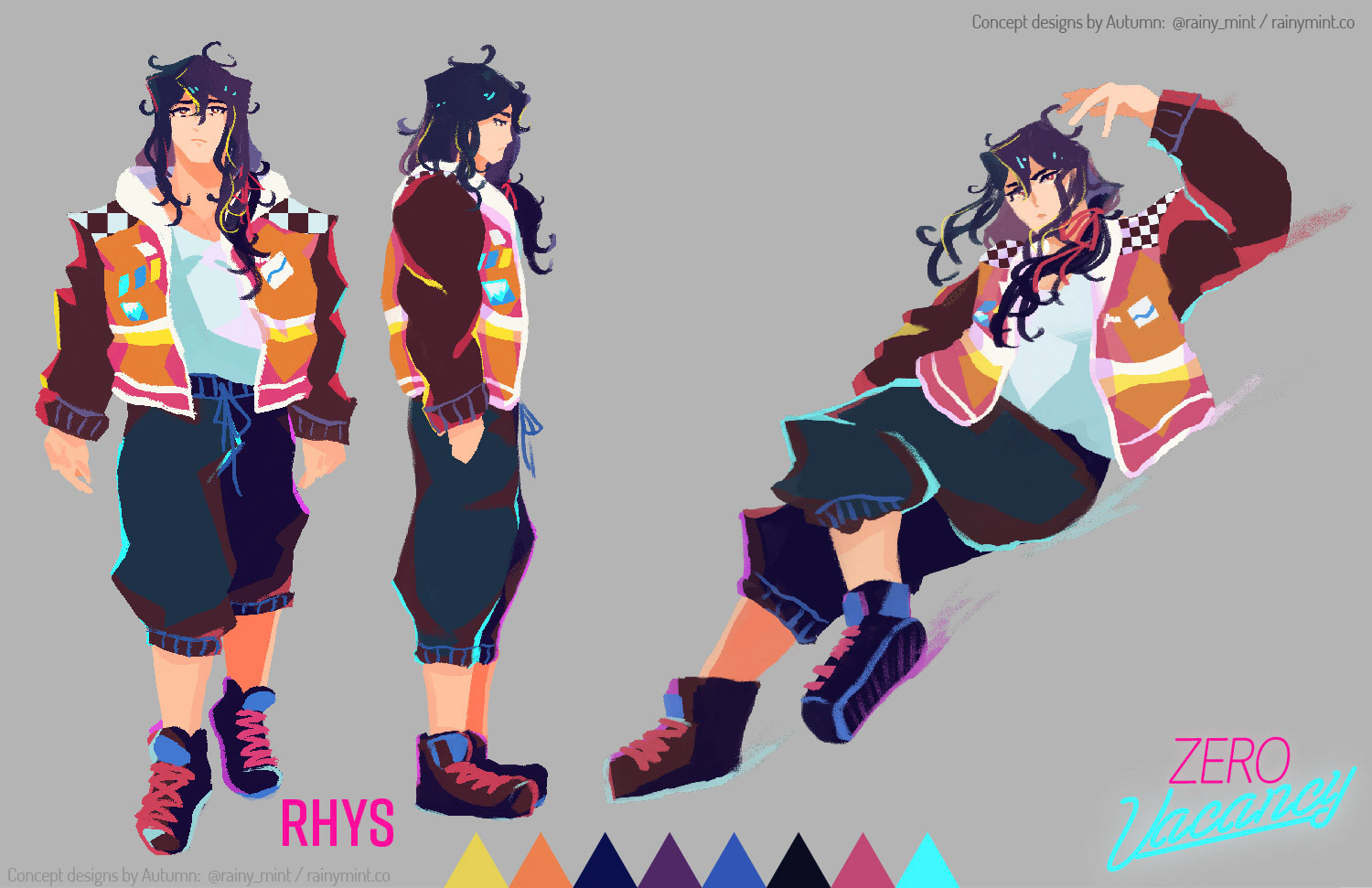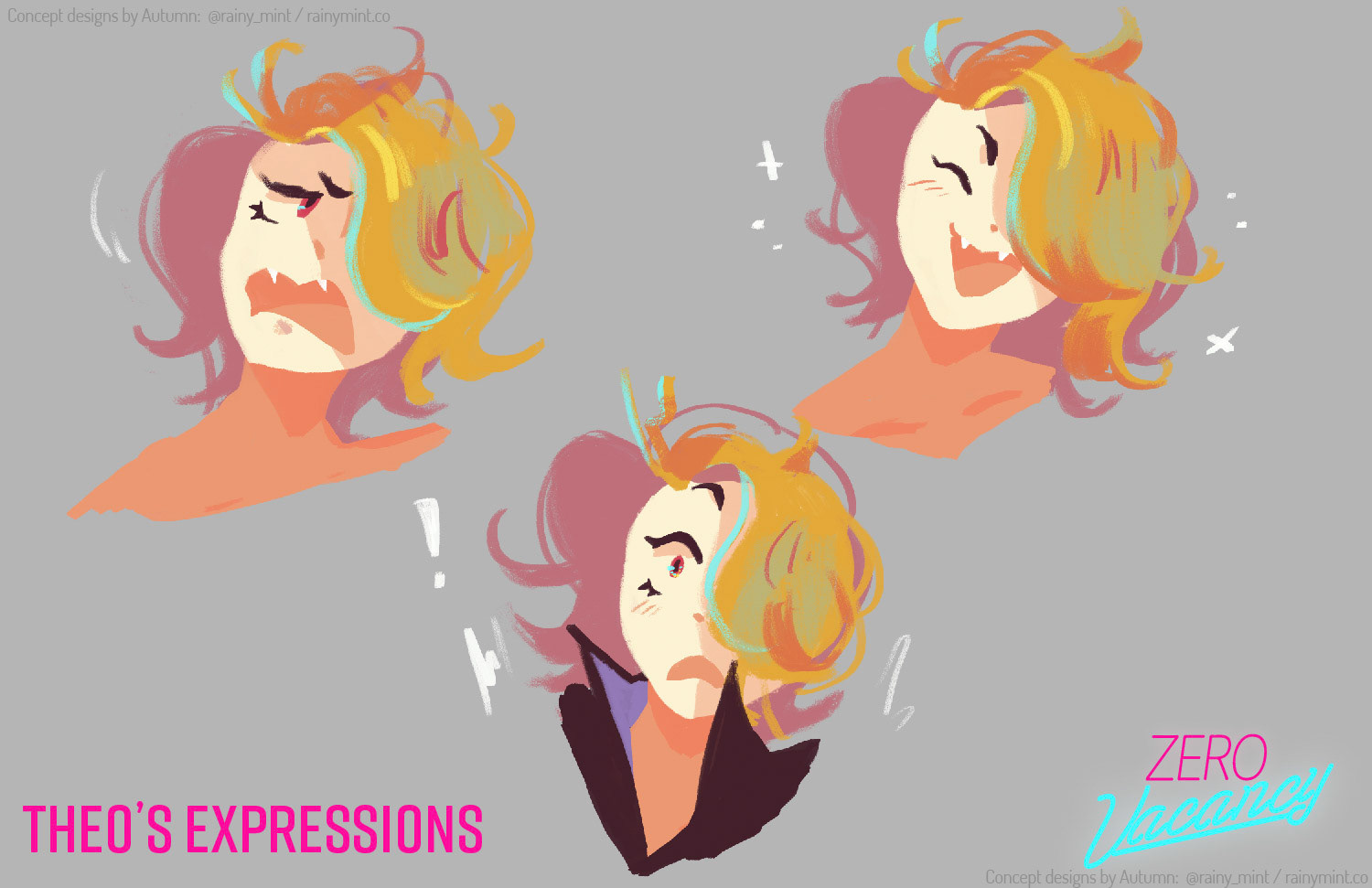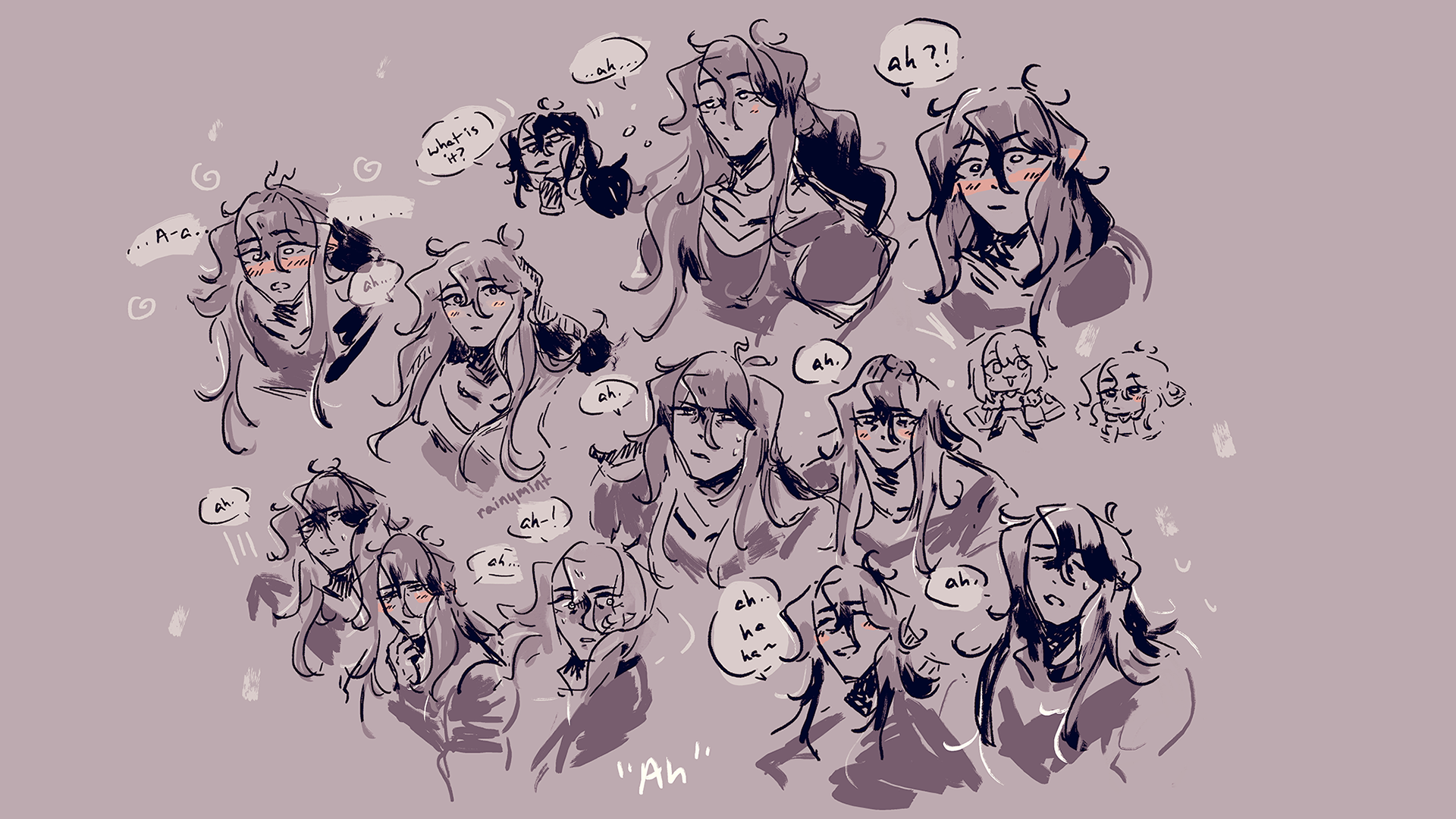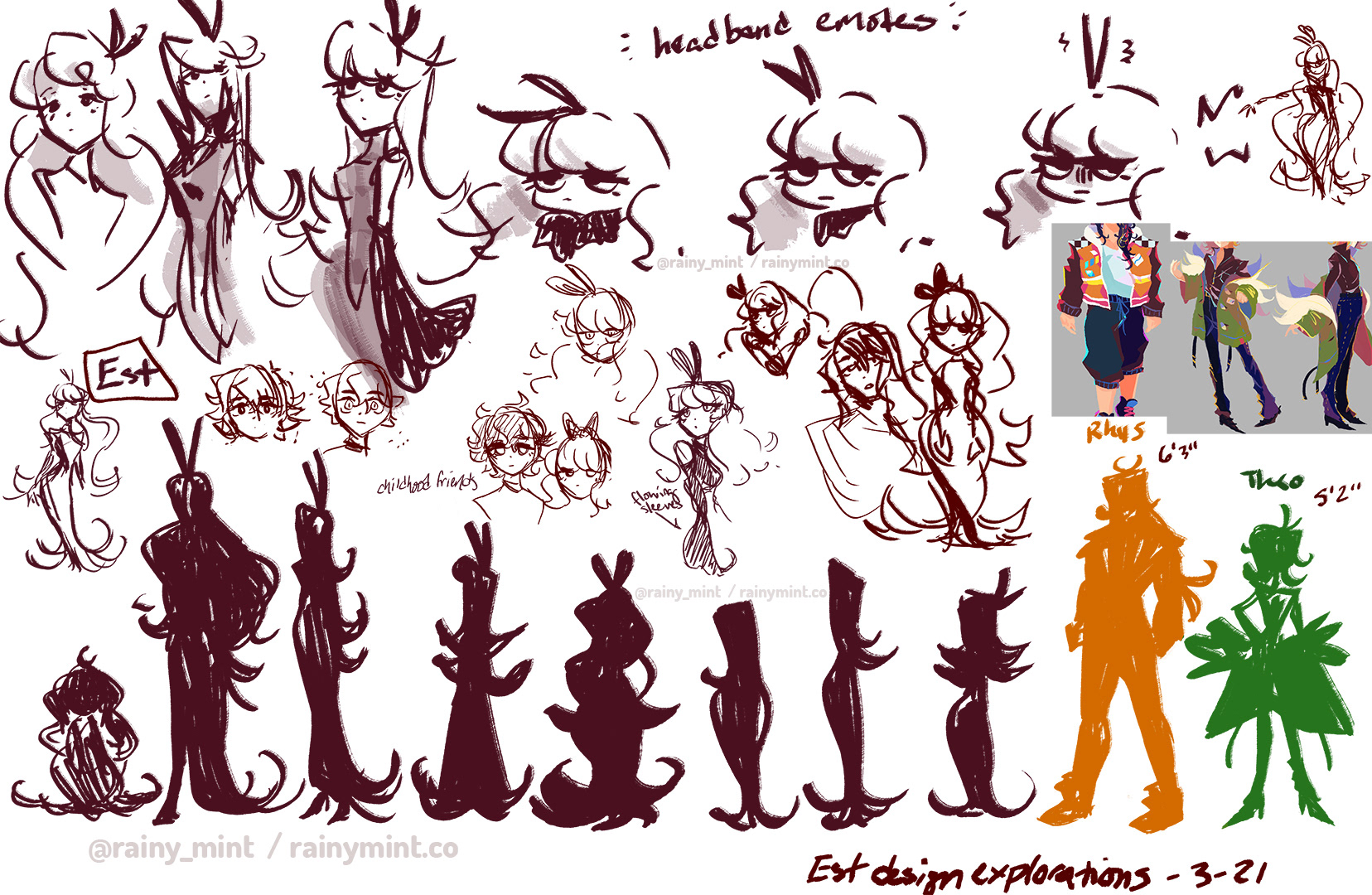 Animal Character Design and Exploration
Miss Chinchilla, a cozy grandmother of two, and stylized studies and explorations of emperor penguins.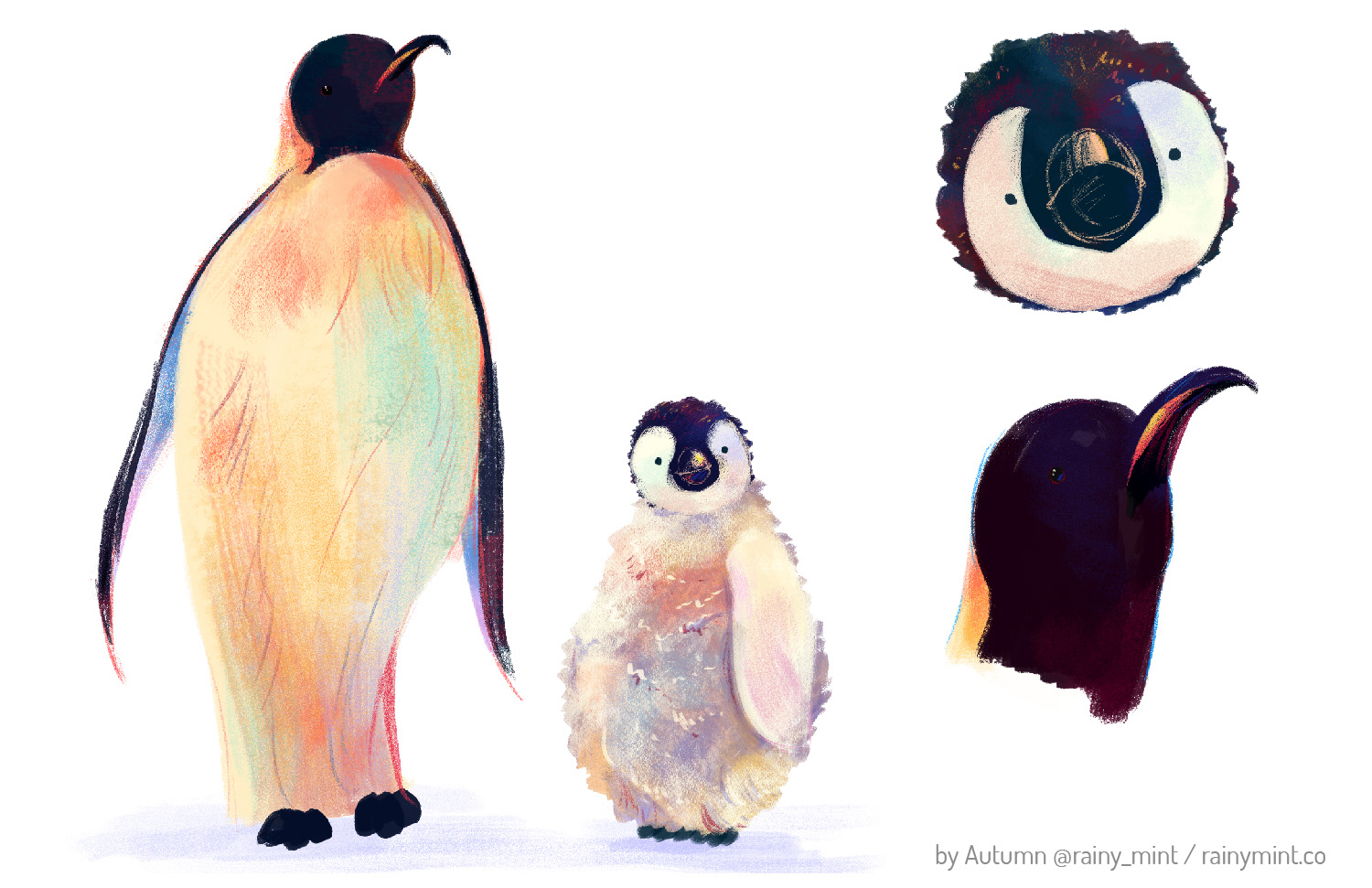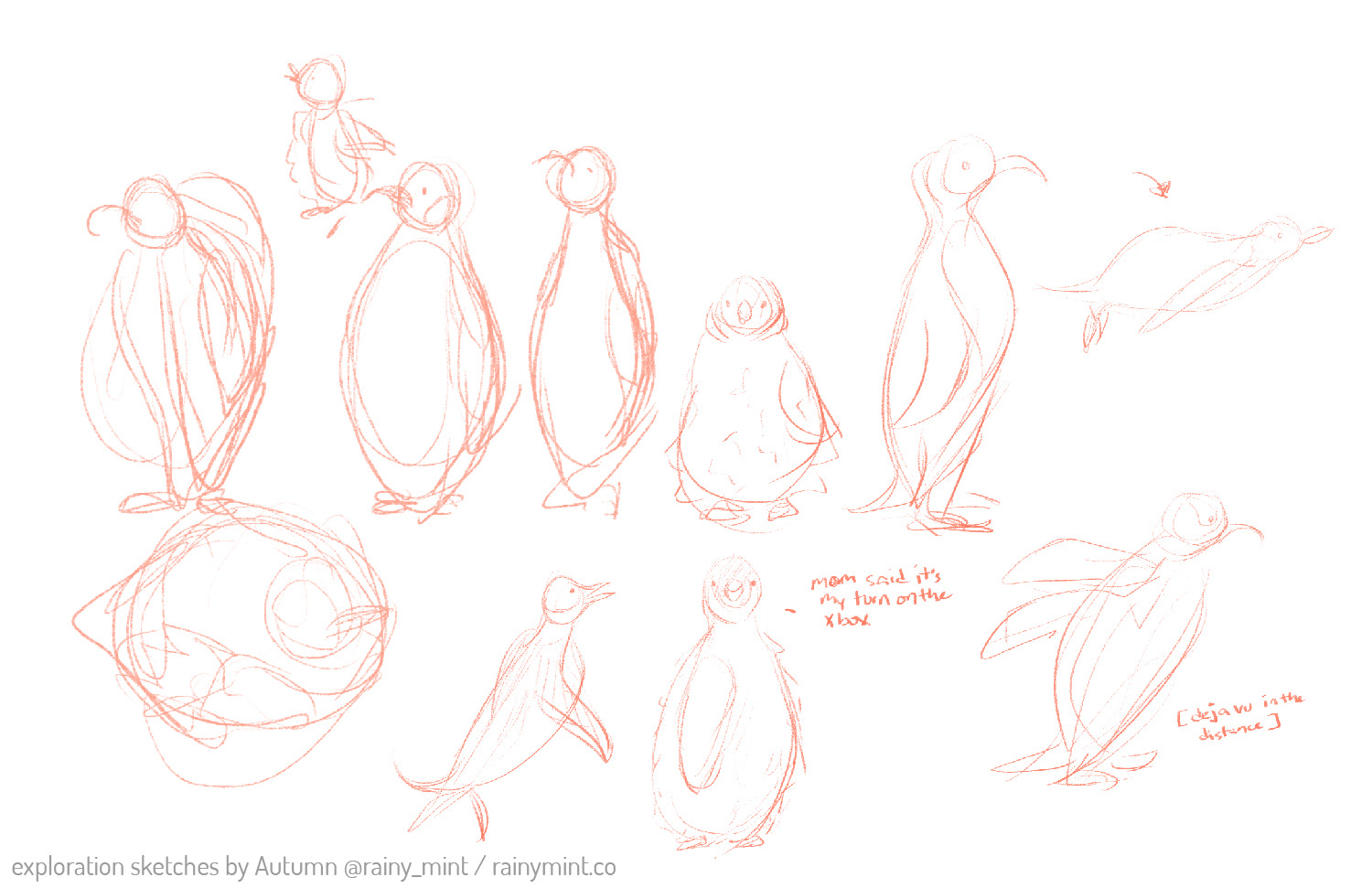 Virtual YouTuber (v-tuber) Design: Myself
It's me!  Live from the confines of my computer in the outfit I'm most often be found to be wearing.  I love my striped shirts, jean jackets and burgundy hi-tops.